Cornwall's Kinsmen Farmers' Market returns after a two-year hiatus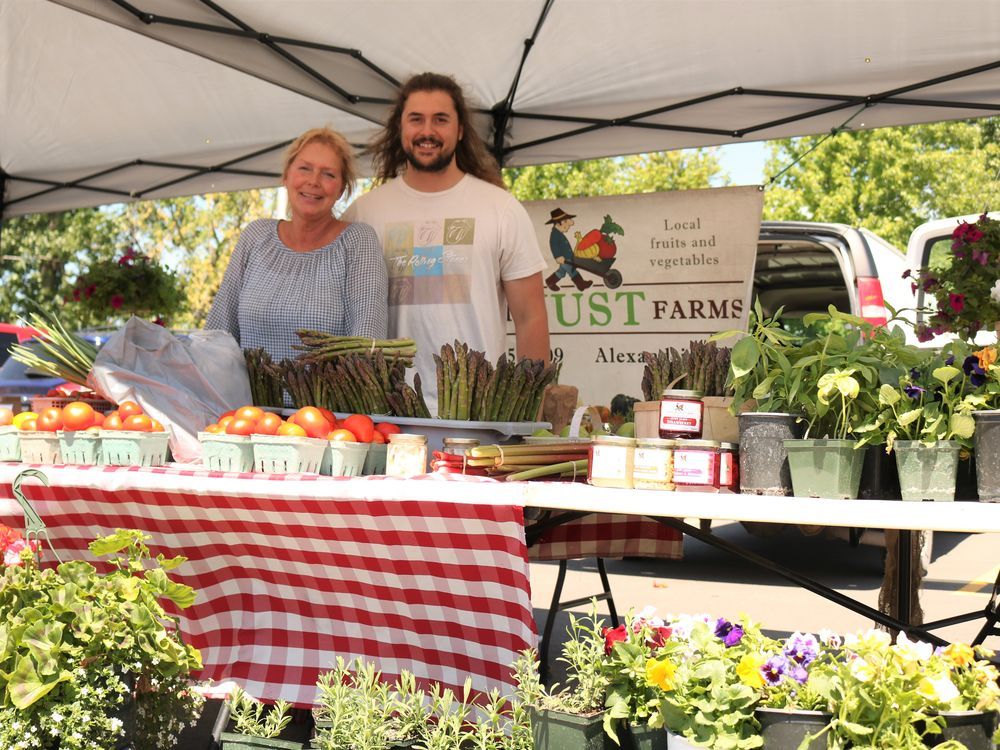 Content of the article
The sun shone on vendors at the Cornwall Kinsmen Farmers Market as community members gathered on Sunday to browse local produce for the first time since 2019.
Content of the article
The Sunday market featured 18 vendors from Cornwall and SDG, selling goods ranging from homemade bread to bath products and organic produce.
"One of the main reasons we wanted to create the market was to create local supply chains," said Monte Yancey, chairman of the Cornwall Kinsmen Club Farmers' Market, which organizes the market. Yancey said she believes the market has succeeded in creating local supply chains.
The market was born on a napkin in 2015 when Neil Benjamin, now the Kinsmen Club market manager, and Yancey brainstormed while carpooling to a Kinsmen district conference. They said the support was unanimous among Kinsmen members and the first market took place in 2016.
Cornwall's Princess Ball a big hit in warm weather at new location

Cornwall's first waterfront farmers' market attracts buyers and sellers

Cornwall Kinsmen Farmers Market goes live for 2020
Among the vendors was Cornerstone Organics, a Long Sault farm owned and operated by Jaime MacRae and Matthew Lalonde, a married couple. The first-generation vegetable farm started 15 years ago, after the couple's son, Brodey MacRae, was born with numerous food allergies.
"Eating healthy really makes a big difference," MacRae said, so the family started growing their own food and the business took off from there.
Before the pandemic, the family started their own commercial kitchen to prepare ready meals, which became a big part of their business. Options are limited at the start of the season, but Cornerstone Organics was still selling young tomato plants, Swiss chard, basil and thyme.
Content of the article
A short walk away was Just Farms of Alexandria, a vegetable farm that started 40 years ago. The farm grows many vegetables and fruits. The season is now for asparagus and tomatoes, with zucchini, potatoes, carrots, corn, beans, eggplant, lettuce and strawberries to come.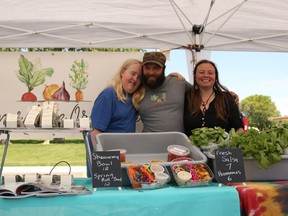 The farm grows remontant strawberries which, according to Tyler Just, the owner's son, are sweeter than other strawberries. The farm has a roadside stand Monday through Saturday at 359 Main St., Alexandria.
Two tents away was the Abowath family, who started their business, Sourdough Loaf and More, three months ago. The company owner, who asked not to be named, makes a variety of sourdough products, including classic loaves of bread, bagel bites, bagels and cookies. The family make every effort to source ingredients locally, baking the treats right in their home in Cornwall. The company sources its grain from a company in Quebec.
The Farmer's Market will be held weekly on Sundays from 11 a.m. to 3 p.m. until October 30. in the Saint-Laurent College parking lot.