Jammer at Belleville Farmer's Market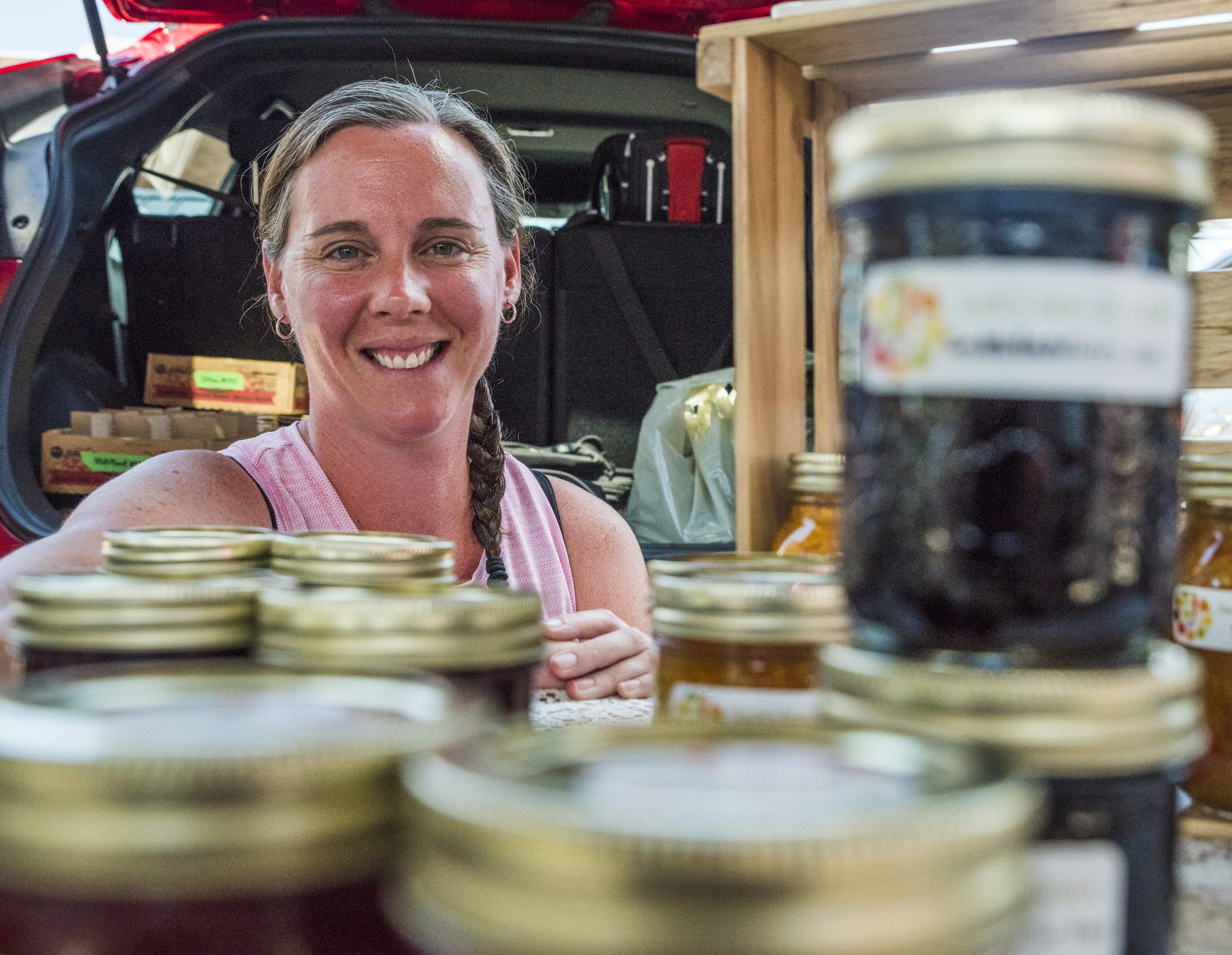 Content of the article
Heather Cox has always had a love for jams and jellies since she can remember.
Content of the article
"I always grew up watching my mom and grandmother make jams and jellies, preserves and preserves," Cox said. "(Being) a stay-at-home mom with a newborn, I decided to do a craft show and that was it – I was hooked."
That craft show six years ago was the catalyst for Cox's small business, Jack's Jams & Jellies. Named after his son Jack, Jack's Jams & Jellies offers a selection of jams, jellies, pickles, beets, BBQ sauce, chili sauce, corn relish, chutneys and more, all made with locally sourced produce and the finest ingredients.
"For jams (I have) between a dozen and two dozen different varieties. I use local produce, so once everything is in season, I start making everything and every year I always add products to the list," Cox explained. "I make a lot of sauces, relishes, chutneys, beets, pickles, all different types of vegetables are also canned."
Operating out of her fully licensed kitchen, Cox, a Red Seal pastry chef, puts considerable attention and care into the sourcing and preparation of her products.
"I'll go to the local farms and pick the berries and pick the produce and bring it home and wash it, process everything, cook it, I can," Cox said. . "The process can sometimes be difficult because everything has to be cooked, especially with jams. You cook the fruit, you add your sugar, you add your pectin, you boil it. Then from there I have to can it and put it in a pot, a double boiler, process it to make sure it's safe.
Content of the article
Cox shows equal attention to detail to ensure the safety of its products is flawless. Her kitchen is fully accredited by Hastings Prince Edward Public Health and she makes sure to follow all possible safety procedures to ensure that the products that come out are safe for customers.
"Customers love my products because I use no preservatives, chemicals, food coloring, it's literally fruit sugar and pectin, maybe a little lemon juice," Cox said. . "So you get a natural product."
Looking ahead, Cox plans to further expand his growing business by hiring additional labor to help out on a part-time basis during the season and maintaining his vendor presence at the Belleville Farmer's Market every Thursday. and Saturdays. Jack's Jams & Jellies can also be found at all three Willow Creek Farms locations as well as all six McCaw Farms locations. Customers can even arrange a porch pickup directly from Cox.
Although she may add new products every year, Cox explained that there are only two jams she enjoys the most.
"Raspberry and orange marmalade. They are my two best, I really like them," she said.
For more information about Jack's Jams & Jellies, visit their social media page at facebook.com/jacksjams.