Memorial Center Farmers' Market in 'full strength' a decade after start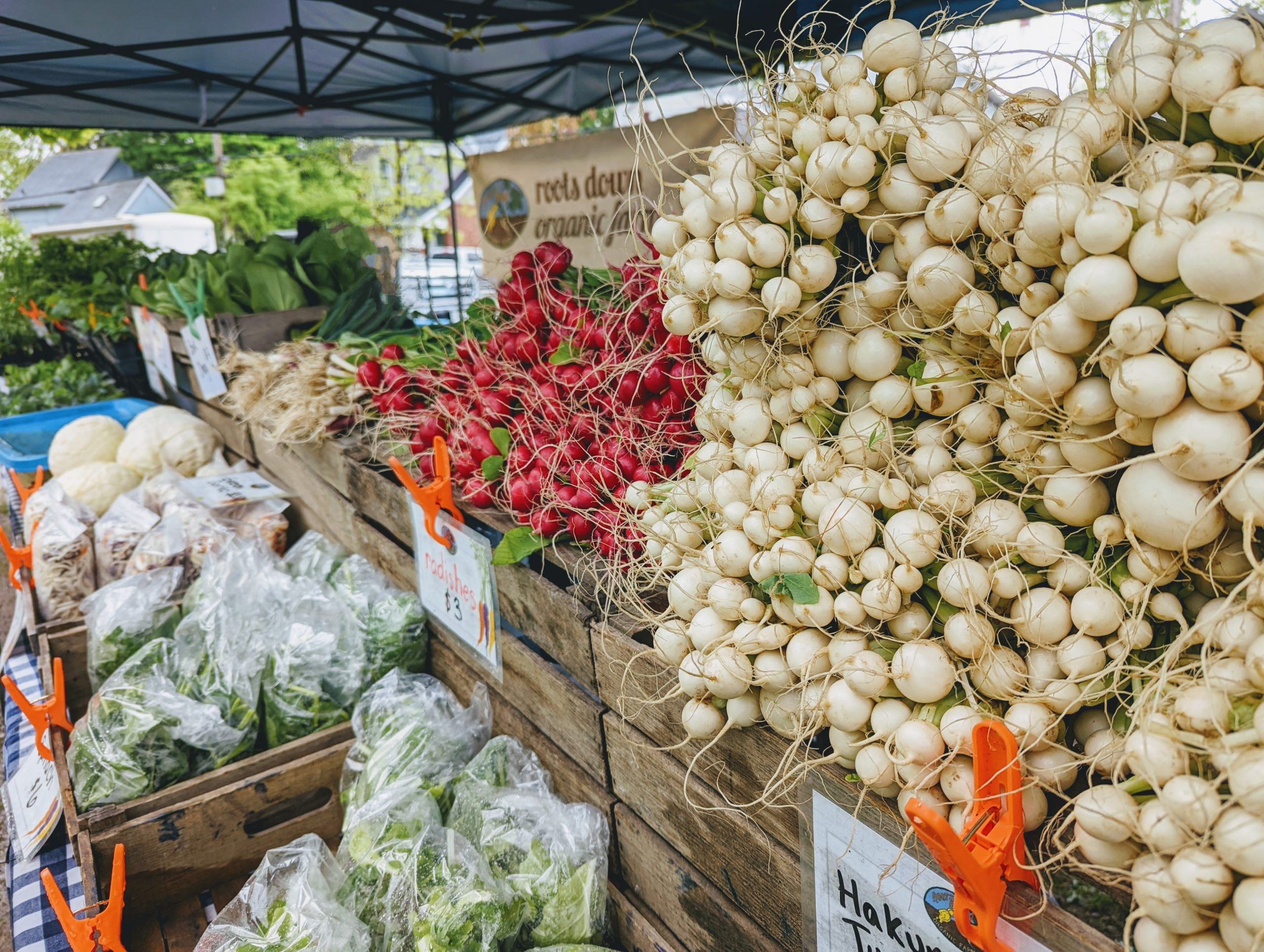 Content of the article
For the past decade, the Memorial Center Farmer's Market has brought local produce to Kingston.
Content of the article
The market, which is open every Sunday from 9 a.m. to 2 p.m., runs from April to October, when it transitions to an online-only operation. It's more than just a place where the surrounding community can shop for goods and produce – it offers yoga in the morning and live music during the day.
"People are so happy to experience the market again and not just get the products," said market operations manager Emma Barken. "It's busy. He feels quite full of strength.
It is considered a "real" farmers market, requiring 51% of vendors to be farmers. All sellers must grow, manufacture or produce their products themselves.
"We pretty much follow the 100 kilometer rule from the Kingston city limits," Barken said of the vendor search. "Eat seasonal and local – the easiest way to do that is to come to the market."
This year's growing season has been wet, posing challenges for farmers.
"When it's raining, you can't bring machinery into the field, which sets you back," said Nikki Oke, owner of Rooted Oak Farm.
For Winding Path Organic Farm owners, Sue and Terry, this is their seventh year at the market, and changing weather conditions are forcing them to change their farming tactics.
"Growth is different," Terry said. "Everyone has to adapt. We have to put more time and energy into netting and weeding.
In addition to selling fresh produce, the market offers meals and homemade products to customers. There's often a queue at Natasha Edwards' Ukrainian Kitchen, which cooks authentic Ukrainian perogies and more.
Content of the article
"We have connected with a civilian group in Kharkiv that helps families who need humanitarian aid, such as food, clothing and transportation," Natasha's daughter Valerie said.
The family left Ukraine ten years ago and have been selling in the market for seven years.
The market, which celebrated its 10th anniversary earlier this month, is focusing this year on promoting waste reduction. Equipped with a new recycling and composting system, vendors are encouraged to support the use of reusable containers.
Gabe Johnston, owner of Loon Kombucha, emptied nine kegs by filling glass kombucha bottles.
"The reduction is crazy now. The refill price is the same (as before the pandemic) to entice people to keep using their bottle," Johnston said. "That way there's less trash going out into the world."
With the easing of COVID-19 restrictions, vendors are excited to bring back popular events like the Night Market and the Zucchini 500 this summer.
"We may not wear masks, but we're not stupid," said Lynn-Marie Peterson of Bee-Youtiful Beads. "It's nice to see people's faces again. It's a full and bustling place.