The Downtown Walla Walla Farmers' Market is back for its 26th season and kicks off this Saturday, May 7 at 9 a.m. at the corner of Fourth Avenue and Main Street and will run until 1 p.m.
Organizers say locally grown, produced and manufactured goods will be available from more than 40 vendors this season, every Saturday through October.
With COVID-19 restrictions lifted, the Downtown Walla Walla Foundation, which runs the market, is eager for the community to feel back at the weekly event.
Kathryn Witherington, executive director of the Downtown Walla Walla Foundation, said she got approval from the public health department to run a full market for 2022.
"We are very happy to have no restrictions this year and we can return to a full market. It can become a community event again. said Witherington.
She said the sales target this year was to get back to market levels in 2019, when combined sellers were making $500,000.
"We're confident we'll hit that number this year, if not more," Witherington said.
Part of this hopeful prediction is based on how the community reacted during the pandemic restrictions and was very supportive under these circumstances. And that "spirit isn't going away," Witherington said.
Now that the restrictions have been lifted, she thinks the community will be even bigger this year, especially with the return of live music and the ability to sit down, eat and socialize.
Tables and chairs will be set up throughout the market so that there is plenty of seating available.
Local band bIG FONT will be kicking off live music for the season, providing blues-style music, and people are encouraged to come out and support local vendors and enjoy the stage.
Chesed Farms is one of the returning vendors this year, and founding partner Sundown Hazen believes there is excitement and a pent-up desire for people to be in the community again.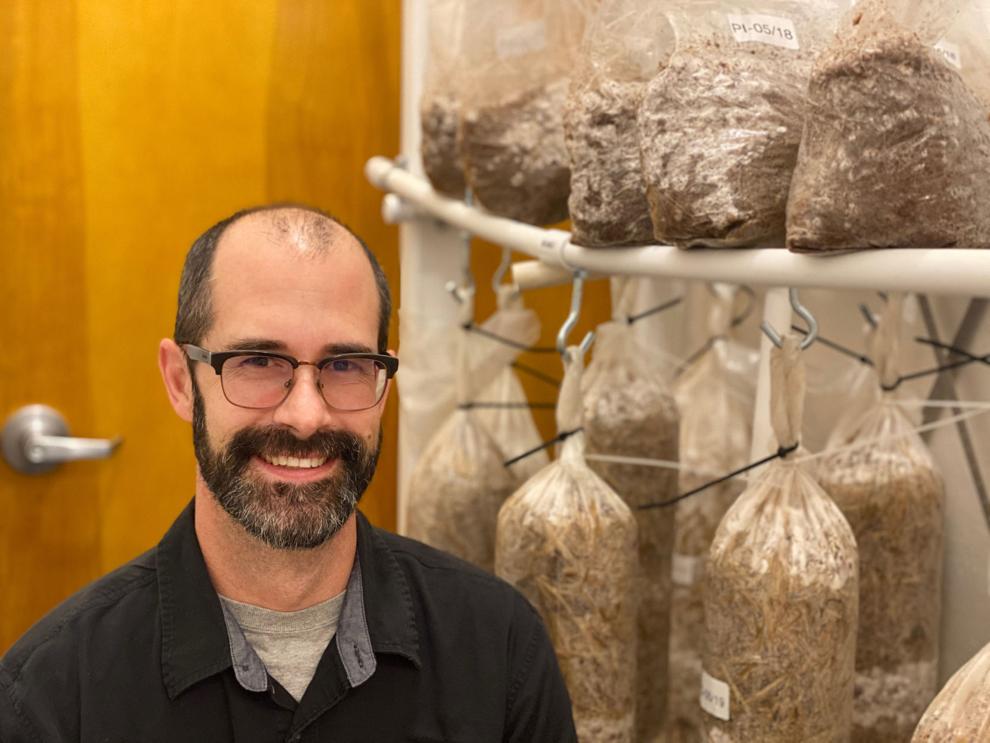 "There will be better availability this year," Hazen said. "People can sit and eat and enjoy the music, and that's part of the experience."
Chesed Farms will offer a variety of gourmet specialties of mushrooms, micro-vegetables and herbs.
One such specialty mushroom is a pink oyster mushroom which can mimic the flavor and consistency of bacon when properly cooked.
Hazen believes this season's market and the return to normal will be more relational than transactional with customers due to the need for community gathering that has been absent.
The Downtown Farmers' Market also participates in the Supplemental Nutrition Assistance Program, or SNAP, and food purchases can be made using Electronic Benefit Transfer Cards, or EBTs.
"One program we're really excited about this year is the EBT and SNAP program which helps increase food security for people who might be struggling," Witherington said.
Those with EBT cards must check in at the main information booth and have their card debited in exchange for tokens which are used to purchase food.
Every EBT dollar spent on products is matched so shoppers can double their purchasing power up to $40.
"We haven't seen him used that much before, but I think it will be more this season," Witherington said.
The Downtown Farmers Market is considered a "farmers" market, which means that vendors must grow, produce, or manufacture all items for sale.
This weekend, 14 farmers will have early seasonal fresh produce available for purchase.
For more market information or to learn how to become a potential seller for the 2022 season, visit downtownwallawalla.com.