The Farmers Market is back with produce, crafts and more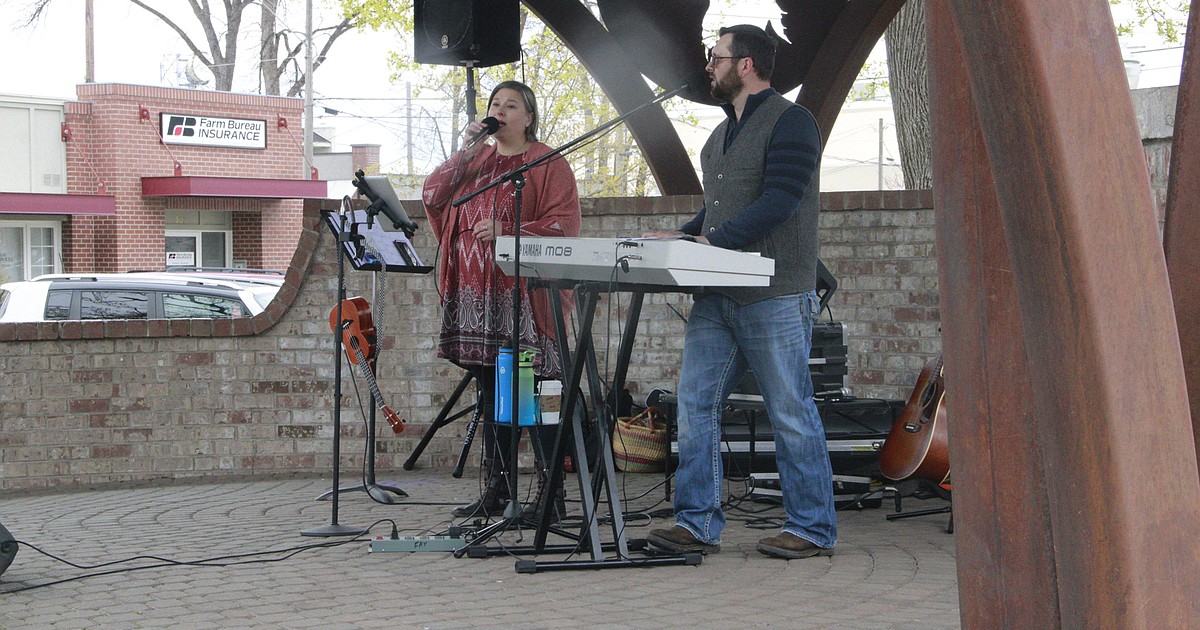 SANDPOINT – The first day of the Sandpoint Farmers' Market got off to a slow start, but cool, drizzly Saturday morning weather didn't stop people from heading out when the market opened for the season.
It had to come rain or shine and that's exactly what happened with high temperatures and dark skies. However, business picked up after the first hour as vendors saw the number of customers increase as the day progressed.
Featuring artisan products, art, and of course, farm-fresh plants, the Farmer's Market is a centuries-old Sandpoint tradition that brings the community together to share memories and support local vendors while listening to live music.
The launch event featured musical guests Oak Street Connection, whose music filled downtown as shoppers browsed the wares.
From April 30 to October 15, the market saw some changes, officials said. Among them, for new sellers, there will be a $20 application fee which will be credited towards joining the Sandpoint Farmers Market organization. However, returning sellers won't see the fee, they said. Additionally, both new and old vendors will still have to go through the "jury" and pay the required fees.
Back, the Supplemental Nutrition Assistance Program (commonly known as food stamps) has been accepted in the market for years. However, since last year, with the help of the Idaho Farmers' Market Association, the Community Action League, Kaniksu Land Trust and the Bonner County Food Bank, the market has been able to double the amount of the customer withdrawal up to $10.
Customers with an EBT can visit the manager's booth at the farmers' market to exchange funds to buy food at the market.
The Farmer's Market still has entries available for those hoping to attend the market and will have two more judging dates before the end of market season.
The market is open Wednesday from 3 to 5:30 p.m. and Saturday from 9 a.m. to 1 p.m. at Farmin Park.
Information: sandpointfarmersmarket.com